What is JusTech?
"People are using technology for everything, and I have no technology experience. I don't want to be left behind in society"

-

Avis, 2022 JusTech Grad
According to the Missouri Department of Corrections, nearly half of all individuals who are released from prison return within five years. LaunchCode's JusTech program is looking to change that - and connect local employers to a previously overlooked talent pool that can bring valuable skills and new perspectives to their teams. Data from the U.S. Department of Justice suggest that inmates who enroll in an educational program while incarcerated are 43% less likely to return to prison. Research also shows that justice-involved individuals are often the most conscientious and productive workers, with significantly higher than average retention rates.
How does JusTech work? While incarcerated, students complete LaunchCode's rigorous web development education curriculum. Through these programs, students develop tech skills, a portfolio of work, industry knowledge, and real-world soft skills to prepare to contribute on day one. Upon transitioning back into the community, students who have completed JusTech training are eligible for LaunchCode's apprenticeship program where employers and apprentices are supported in a low-risk trial period. 86% of HR Managers are ready to consider justice-involved candidates, and executives who have hired them say 82% are just as or even more successful as their average hire.
---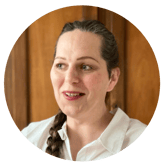 Jessica Hicklin, a former inmate in the Missouri prison system, was instrumental in connecting LaunchCode with the Missouri Department of Corrections. She had been sentenced to juvenile life without parole at age sixteen, but became eligible for parole under the Montgomery/Miller case. Jessica taught herself to code while incarcerated and went on to instruct portions of the JusTech pilot class at Potosi Correctional Center in 2018. After 26 years of incarceration, Jessica was released in early 2022 and secured a tech job upon reentry into the community. She is now building technology to make education more accessible for people who are incarcerated.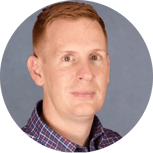 "Most inmates want to be able to have a normal life and earn an honest living after prison. However, the deck is already stacked against them. When incarcerated individuals are released, they become our neighbors, and the long-term effects of low or no legitimate job prospects affect our communities" - Shawn Cooley, LaunchCode Teaching Fellow & Lead Developer at A2J Tech.
Shawn Cooley went through LaunchCode's CodeCamp program immediately following his release from incarceration, and is now a lead developer for A2J Tech and helping improve access to learning programs to open the doors for even more people.
---
LaunchCode's JusTech Graduation
"I was planning on entering the job market on my own and trying to see if I could do this. Now I have a little bit of credibility, so I think I might have a leg to stand on"
- Corey, JusTech 2022 Graduate
LaunchCode's first JusTech graduation took place in March of 2022 at Missouri Eastern Correctional Center in Pacific, Missouri. Seventeen graduates, all of whom completed an intensive web development program while incarcerated, walked across the stage to receive their certificates while family, friends, and staff looked on. Graduates had a change to present their class coding projects to visitors, enjoy refreshments, and share about their experiences in the class.
One graduate of the March 2022 cohort is Corey Pride, who used his class project to solve a problem that many incarcerated parents face: staying up to date on their children's schoolwork. As part of his class curriculum, Pride built a prototype app that would provide updates on schoolwork to parents who are in prison. Pride, 39, has been incarcerated for nearly half of his life and is set to be eligible for parole within the next two years. "I was planning on entering the job market on my own and trying to see if I could do this. Now I have a little bit of credibility, so I think I might have a leg to stand on", says Pride.
To read more about LaunchCode's first JusTech graduation, please visit the news stories below.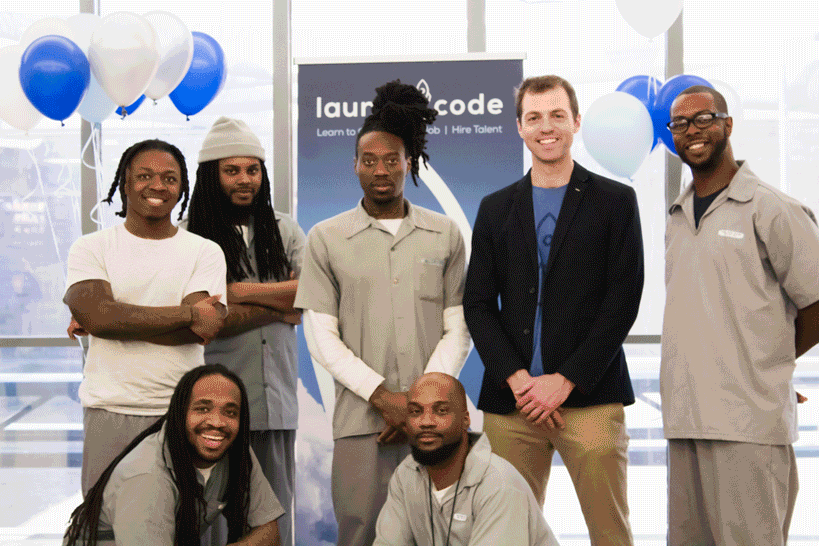 Long Term Benefits of JusTech
Justice involved individuals face a slew of barriers upon re-entry into society. Upon release, many individuals struggle with finding employment, with over 33% being unable to find employment over four years. With high recidivism rates and low employment prospects, JusTech strives to provide individuals with valuable real-world skills to secure stable jobs with liveable wages.
Chris Santillian, who spent 28 years incarcerated, started a job in tech after completing the pilot JusTech program. "Without this opportunity, I would have been faced with so many more hurdles just trying to make it in this world. Employment is key for a person returning to society to not only establish finances and pay bills, but to establish a positive identity for themselves", says Santillian.
Not only does equipping incarcerated individuals with tech skills allow for better outcomes upon release, but also provides a new talent pool for employers looking for motivated, committed candidates. "Employers have a lot to gain and very little to lose by engaging in this program. I think once you meet people face to face and can really get a feel for what they provide, that often is one of the best teachers in terms of evangelizing the concept", says Haley Shoaf, LaunchCode Vice President of Justice Programs. LaunchCode offers potential employers the option of an apprenticeship program, where both students and employers are supported in a low-risk trial to see if they are a good fit.
To learn more about JusTech, please visit launchcode.org/justech.